Poster Updates Sent To You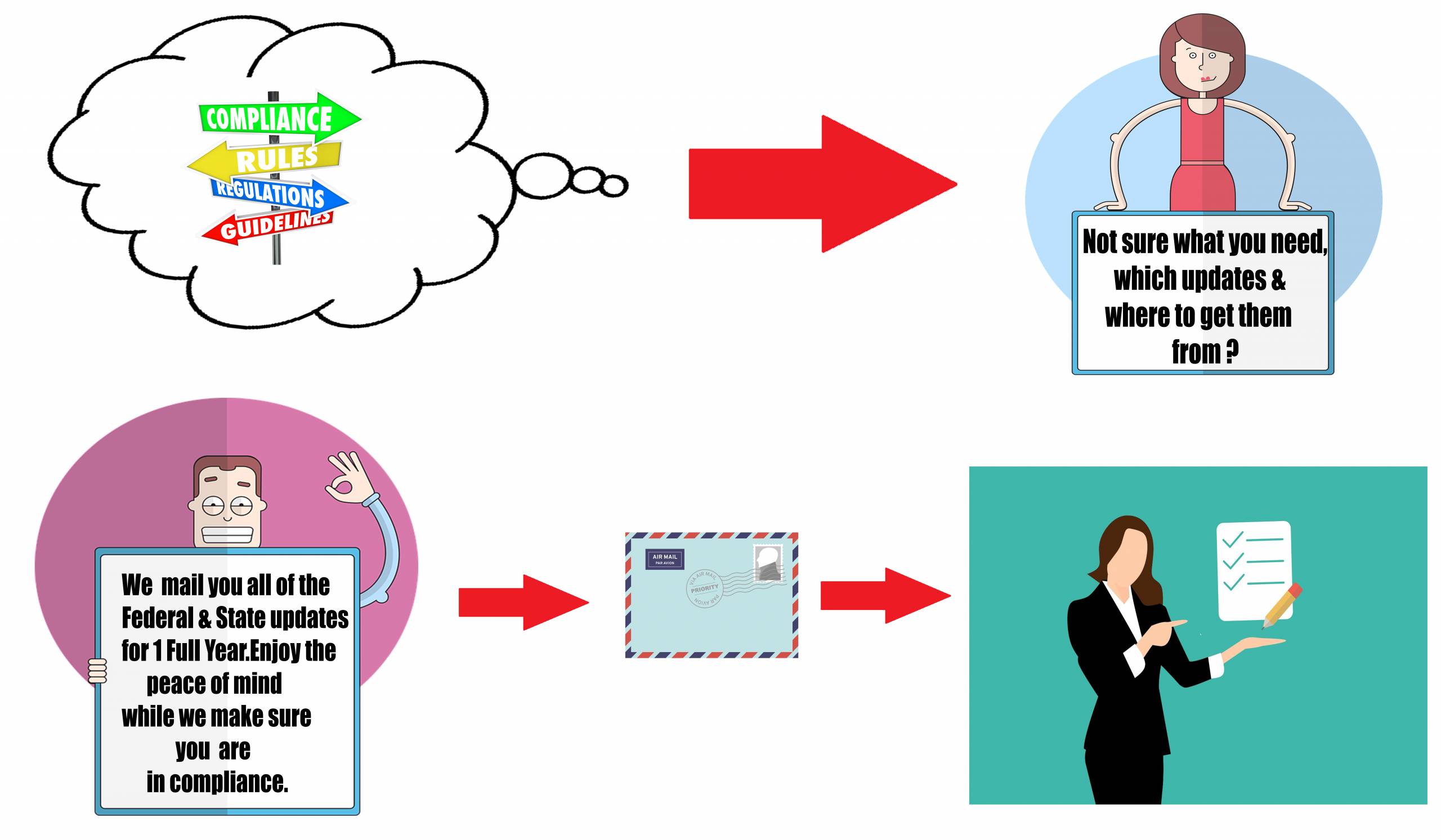 Federal and State agencies change regulations quite often. Labor Laws are updated 3 – 4 times in each state almost every year. 2022 had around 40 updates combined and multiple states were impacted requiring changes in Labor Law Posters.
At Labor Law HR signs we monitor, combine and send out all of the updates immediately once they are issued. The Updates Coverage Plan provides a peace of mind for our customers, allowing them to have 2022 and 2023 Labor Law Posters worry-free without having to monitor for any updates.
2023 State and Federal Labor Law Posters most likely will have numerous updates, some states more than others. Minimum wage posters for 2023, change is COVID 19 regulations and general updates may take place in November 2022 and be reflected on the labor law posters until the year 2024.
Please select the Updates Poster Update option on the product page to automatically receive updates and exclusive services for your 2023,2024 Labor Law Posters provided by Labor Law HR Signs.